Anti-Racism Resources
GRACE PRESBYTERIAN CHURCH
Grace Presbyterian Church affirms
the dignity, equality, and value of every person.
The Bible clearly teaches
that all human beings are created in God's image and deeply loved by God.  Grace Presbyterian Church affirms the dignity, equality, and value of every person.  Grace Presbyterian Church affirms that black lives matter and stands against racism in any and every form it may assume.
Most Americans know very little about our nation's history of persistent racial injustice or about the everyday experience of people of color in our country. As followers of Jesus Christ, it is important for us to educate ourselves so that we can love our neighbor as ourselves and work for God's justice in the world today.  Below is a list of resources that various Grace members and staff have found helpful in their own learning and growth.  This list does not constitute official church endorsement of every idea or opinion contained in these materials.
So You Want to Talk about Race, Ijeoma Oluo

Just Mercy, Bryan Stevenson

Waking up White, Debby Irving

Uncomfortable Conversations with a Black Man | watch

How to be an Antiracist, Ibram X. Kendi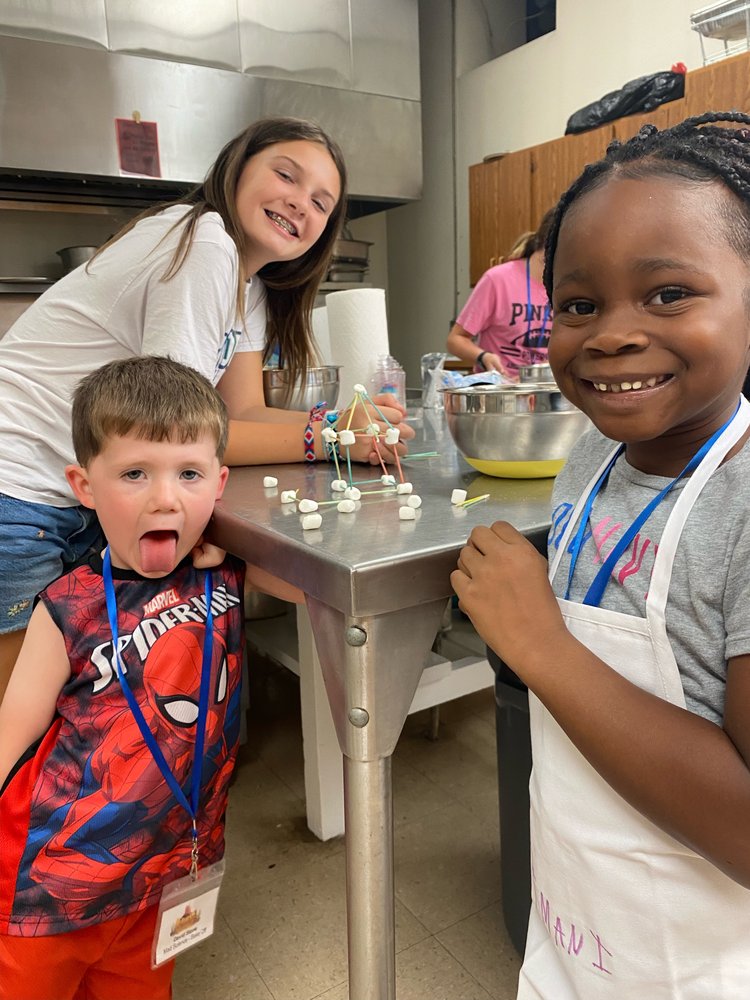 The Slaves Cause: A History of Abolition, Manisha Sinha

In the Face of Inequality: How Black Colleges Adapt, Melissa E. Wooten

Set the World on Fire: Black Nationalist Women and the Global Struggle for Freedom, Keisha Blain

Force and Freedom: Black Abolitionists and the Politics of Violence, Kellie Carter Jackson

They Were Her Property, Stephanie E. Jones-Rogers

The Condemnation of Blackness: Race, Crime and the Making of Modern Urban America, Khalil Gibran Muhammad

Ring Shout, Wheel About: The Racial Policies of Music and Dance in North American Slavery, Katrina Dyonne Thompson

They Left Great Marks on Me: African American Testimonies of Racial Violence from Emancipation to WWI, Kidada E. Williams

Jim Crow Wisdom Memory and Identity in Black American Since 1940, Jonathan Holloway

Life Upon These Shores: Looking at African American History 1513 – 2008, Henry Louis Gates, Jr.

Trouble in Mind, Leon F. Litwack
Narrative of the Life of Frederick Douglass, An American Slave, Frederick Douglass

The Half Has Never Been Told, Edward Baptist

Slavery by Another Name, Douglas Blackmon

Stamped from the Beginning, Ibram X. Kendi

A Different Mirror: A History of Multicultural America, Ronald T. Takaki

A People's History of the United States, Howard Zinn

An African American and Latinx History of the United States, Paul Ortiz

Lynching in America | link

At the Hands of Persons Unknown, Philip Dray

Blood Done Sign My Name, Timothy B. Tyson

The Burning House: Jim Crow and the Making of Modern America, Anders Walker

March Trilogy, (graphic novel) John Lewis, Andrew Aydin, and Nate Powell

Bury My Heart at Wounded Knee, Dee Brown

An Indigenous People's History of the United States, Roxanne Dunbar-Ortiz

Slavery at Sea: Terror, Sex and Sikckness in the Middle Passage, Sowande Mustakeem
Talking About Race and White Privilege
America's Original Sin: Racism, White Privilege, and the Bridge to A New America, Jim Wallis

Blindspot: Hidden Biases of Good People, Mahzarin R. Banaji

Race Matters, Cornell West

Between the World and Me, Ta-Nehisi Coates

White Fragility, Robin D'Angelo

Why are all the Black Kids Sitting Together in the Cafeteria?, Beverly Tatum

The Fire Next Time, James Baldwin

I'm Still Here: Black Dignity in World Made for Whiteness, Austin Channing Brown

The Men We Reaped by Jesmyn Ward

Racial Justice Resources | link
The New Jim Crow, Michelle Alexander

When They Call You a Terrorist, Patrisse Khan-Cullors

The Color of Law, Richard Rothstein

Blackballed, Darryl Pinkney

The Warmth of Other Suns, Isabel Wilkerson

If They Come in the Morning…Voices of Resistance, edited by Angela Davis

New York Times: An Asian-American Author Talks about Racism in the Pandemic | link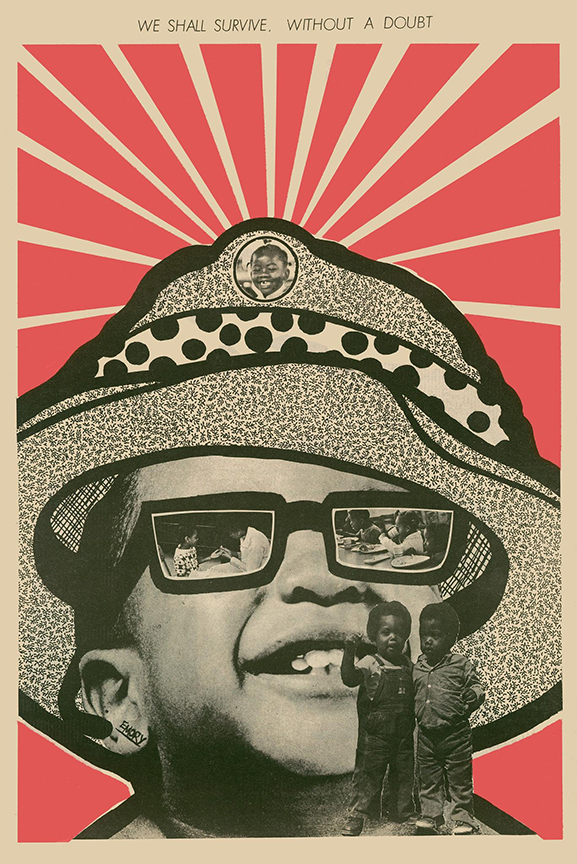 We Shall Survive Without a Doubt by Emory Douglas, 1971
The Cross and the Lynching Tree, James Cone

Jesus and the Disinherited, Howard Thurman

The Christian Imagination: Theology and the Origins of Race, Willie James Jennings

The Color of Compromise: The Truth About the American Church's Complicity in Racism, Jemar Tisby

God's Long Summer, Charles Marsh

Tears We Cannot Stop:  A Sermon to White America, Michael Eric Dyson

Bless Me With Anger at White Supremacy | link
There, There, Tommy Owen

Bois Sauvage Trilogy, Jesmyn Ward

The Hate U Give, Angie Thomas

The Invisible Man, Ralph Ellison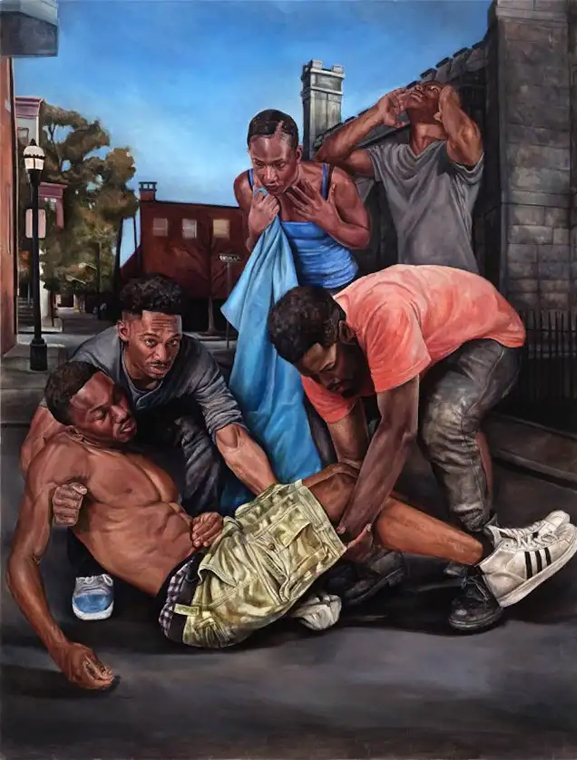 Deposition by Tyler Ballon, 2018
I am Not Your Negro—James Baldwin and Race in America, Kino Lorber | watch

Selma | watch

White Like Me, Media Education Foundation | watch

When They See Us | Netflix

13th | available for free through Netflix on YouTube

We Need to Talk about an Injustice, Bryan Stevenson |  watch

Movies Recommended by the Washington Post | watch

The Hate U Give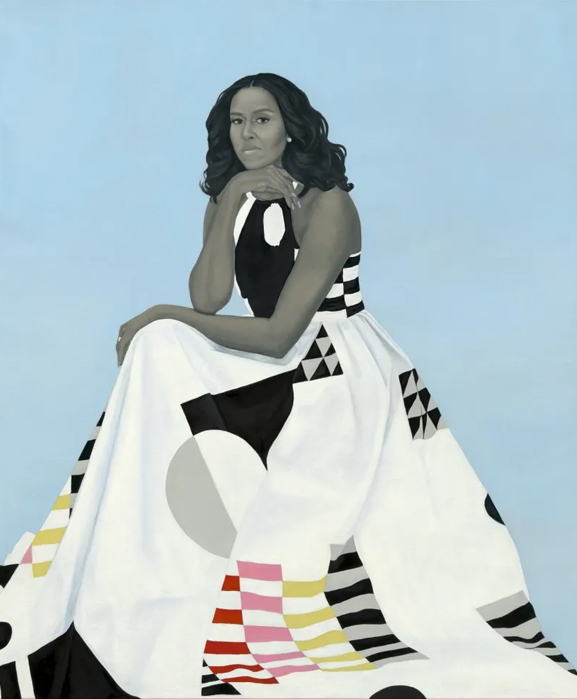 Michelle LaVaughn Robinson Obama by Amy Sherald, oil on linen, 2018
Don't Yuck My Yum: Kids Books That Dismantle Anti-Asian Racism | link

Raising an Anti-racist Kid | link

How To Talk to Kids about Anti-Racism | link

Books to Help Children Understand Anti-Racism and Protest | link

Just Mercy (adapted for Young Adults), Bryan Stevenson

Stamped from the Beginning: A Remix, Jason Reynolds and Ibram X. Kendi

The Watsons Go to Birmingham, Christopher Paul Curtis

Roll of Thunder Hear My Cry, Mildred D. Taylor

Raising White Kids: Bringing up Children in a Racially Unjust America by Jennifer Harvey | link.